Your FREE underwater photography magazine
You're not logged in! Just click the link below to login or to sign up for your free UwP magazine.
Login or sign up for free Back
UwP84 · May/June 2015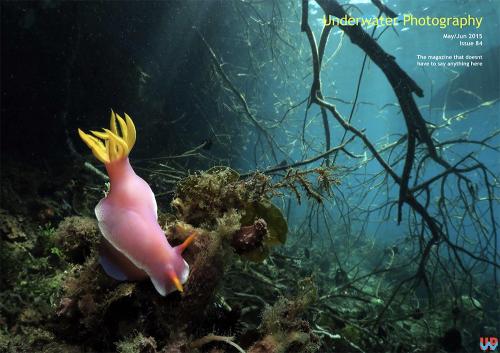 Editorial
Retail
Backgrounds are the new foreground
Great White Basking Sharks
News, Travel & Events
Focus Grand Cayman Aug 29-Sept 5 2015
Dive Alor with Downunderpix 29th Aug to 9 Sept 2015
Komodo Photo Expedition Jan 28 - Feb 12, 2017
UPY 2015 Exhibition at Plymouth National Marine Aquarium
Alex Tattersall workshop Fiji Islands May 2016
Lembeh with Backscatter Aug 22nd-Sept 2nd, 2015
Visayas with WWDAS
blue o two photo workshops with Saeed Rashid
Ocean Geographic Expedition on board MSY Seahorse 25 Sep to 6 Oct 2015
Fiji workshop with Joseph Tepper 11th -21st June 2015
Reef Check with Gregor Hodgson
Diviac Travel is live!
The Summer of Sirens
Proposed 50m Blue Abyss pool, UK
New Products
i-Pix GP-H3 Housing for GoPro 3/3+/4
Recsea CWOM-TG3/4 Olympus housing
Hugyfot HFN-D810 for Nikon D810
Ikelite Panasonic LUMIX TS30 Camera Kit
Ikelite Olympus OM-D E-M5 Mark II
UK Aqualite Dive and Photo Video lights
4 new Sealife lights
Trade in your old focus light for a $200 credit on a FIX Neo 1200 DX SW
Nauticam NA-EM5II for Olympus OM-D E-M5 II
Nauticam NA-A7II for Sony Sony A7II
Isotta CC-G7X for the Canon G7X
2015 FIX Neo Photo/Video Lights
SEALUX HX1000 Panasonic HC-X1000
Intova ConneX System
Subal Sony Alpha 7
GLASS AND WATER
The Essential Guide to Freediving for Underwater Photography by Mark Harris
Optical Ocean Sales Resource Center
Product Reviews
Nauticam CMC macro lens by Phil Rudin
Saga Dive Fiber Optic Ring Flash By Jack Connick
Vivid Housings Leak Sentinel by Ron Lucas
Canon G7X mini review by Alex Tattersall
Marine Life
First image of a thresher shark birth Shot by Attila Kaszo
Giant Australian Cuttlefish Molluscs With An IQ by Attila Kaszo
Locations
The Many Glories of Cuba By Erin O'Neill
Mergui Archipelago Mysteries by Chris Mitchell
Reefs and Rebreathers by Karen Stearns
Techniques
SouthWest Ramblings by Mark Webster
Parting Shot by Dan Bolt
You're not logged in! Just click the link below to login or to sign up for your free UwP magazine.
Please support our advertisers to keep UwP free.