Your FREE underwater photography magazine
You're not logged in! Just click the link below to login or to sign up for your free UwP magazine.
Login or sign up for free Back
UwP81 · Nov/Dec 2014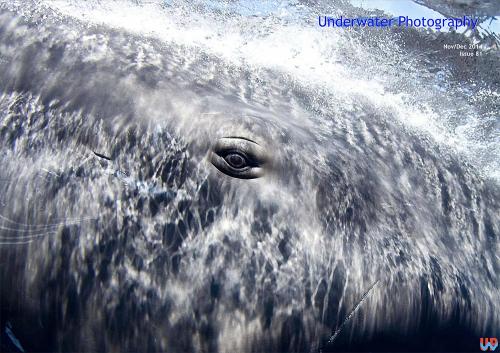 Editorial
Rights grab competitions
UPY London
News Travel & Events
UPY London
Backscatter's Berkley White Cocos trip 2015
Call for entries: Beneath the SEA 2015
The Adventure Travel Show 2015
Tonga July 21- August 1, 2015
Oasis Photocontest 2014
More flights to Wakatobi
New to Worldwide Dive and Sail: The Junk
New Products
Sea & Sea MDX-A6000 housing for the Sony a6000
60 metre GoPro Housing
Nauticam housing for Olympus Tough TG-3
Fantasea FRX100 III housing for the Sony RX100 III
Aquatica AD810 housing for the Nikon D810 camera
Recsea CWS housings for Sony RX100 series
Backscatter FLIP3.1 55mm
Sea & Sea YS-03 universal lighting system
UnderWater Camera Stuff 5" Dome for Sigma 15mm
Seacam Nikon D810
Subal Olympus EM1
INON accessories for GoPro® HERO3/3+
nju system Universal housing
Ikelite Canon PowerShot G7 X housing
Nikonos Conversion System – V2
INON LF1100-W with free Dome Wide Filter LF-W
Ikelite Fiber Optic Converter for SEA&SEA / Nauticam LED Triggers
Gates ALEXA housing
Acquapazza Sony APSO-A7 housing
Super durable replacement dive computer straps
Ikelite Tray with Dual Release Handles
Whaleguide App
British Sea Life ID Guide
Top 100 British shore dives
Product Reviews
FIX Neo Mini 500 FS light by Phil Rudin
Ikelite DS161 Substrobe by Phil Rudin
Sony F55 & Gates housing by Dan Beecham
Competitions
UPY London competition by Alex Mustard
WPOTY 2014
El Hierro Open Fotosub by Iker Vildósola
Locations
Wakatobi by Walt Stearns
Azores by Scott Portelli
Marine life
Great White Sharks by Joanna Lentini
Seychelles Nudibranchs by Chris Mason-Parker
South West Ramblings 10 by Mark Webster
Parting Shot by Dan Bolt
You're not logged in! Just click the link below to login or to sign up for your free UwP magazine.
Please support our advertisers to keep UwP free.