Your FREE underwater photography magazine
You're not logged in! Just click the link below to login or to sign up for your free UwP magazine.
Login or sign up for free Back
UwP118 · Jan/Feb 2021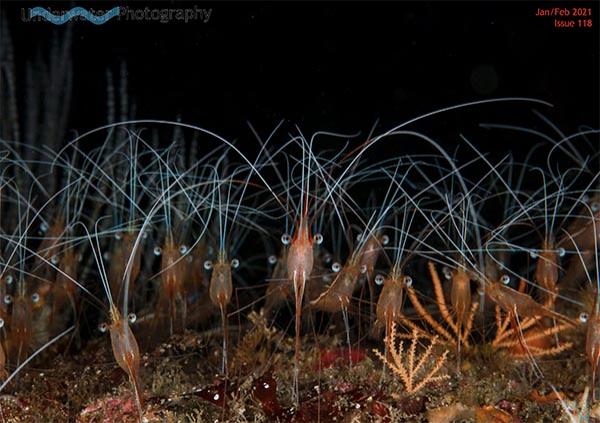 Editorial
Survey, The Shot Chat, UPY, My Backyard again, again
News, Travel & Events
Tank Space
Underwater Romance Photography Event
Shortlisted images from The British Photography Awards 2021
Bunaken Oasis wins the hat-trick at the World Travel Awards
Adam Hanlon Dive Ambassador for The Islands of The Bahamas
1-on-1 Underwater Photography Classes with Grant Thomas
Baja underwater safari with Gregory Sweeney
Manta Ray Bay and Yap Divers opening offers
New products
Nauticam NA-R6 Housing for Canon EOS R6
kelite Nikon Z6 II 200DL Housing Compatibility Update
Sea & Sea MDX-R5 housing for Canon R5
Backscatter Macro Wide 4300 Video Light
Keldan RC1 wireless Remote Control
INON LE330h light
INON GoPro Front Masks
INON SD Mount Base UWH1
Ikelite Alpha a7C housing
SeaLife Micro 3.0
Scubalamp D-Max Strobe
Nauticam NA-C500II Housing for Canon EOS C300III/C500II
SeaLife ReefMaster RM-4K
Hire the Waterproof Case for G1X
Isotta Sony a7 III housing
Buy Wetpixel Live Episodes
Nanuk 935 Case with Dividers
Nauticam Atomos Flame Housing
Umi Umi UU-A7RIV Housing for Sony α7R IV camera
10 bar Buoyancy Float
Fifish Pro V6 Plus
Nauticam NA-A7c housing for Sony a7c
"Diving Deep: The Life and Times of Mike deGruy"
Wild and Temperate Seas by Will Appleyard and guests
Diving the Thistlegorm by Simon Brown, Jon Henderson, Alex Mustard and Mike Postons
Product Review
Think Tank Photo Freeway Longhaul by Phil Rudin
Techniques
A Journey into Fluorescence by James Lynott
Strobe positioning by Jim Decker
Locations
Fuencaliente Necropolis by Wojciech Dopierała
Profiles
The Shot Chat By Henley Spiers
Competitions
The Shot Chat UPY 2021 Primer
Close Encounters
by Gerald Legg and David Fleetham
Parting Shots
by Rhodri Hall & Nicholas Kouvaras
UP Supplement
You're not logged in! Just click the link below to login or to sign up for your free UwP magazine.
Please support our advertisers to keep UwP free.