Your FREE underwater photography magazine
You're not logged in! Just click the link below to login or to sign up for your free UwP magazine.
Login or sign up for free Back
UwP110 · Sept/Oct 2019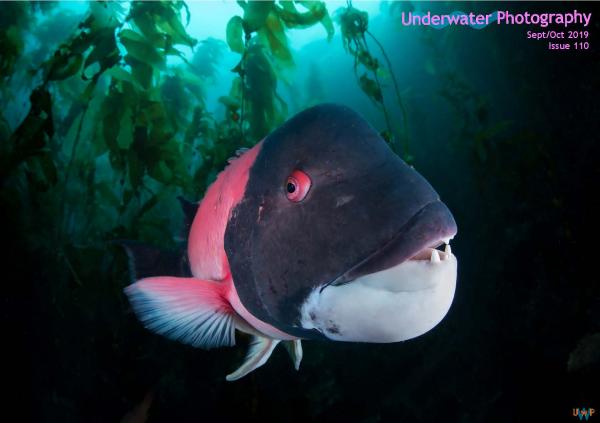 Editorial
Crop factor, Spam & Dive into the Pink
News Travel & Events
Uw Photo Workshop onboard Infiniti
WILD OCEANS Exhibition
U/W Photo Workshop With Phil Rudin
Blue Heron Bridge Photo Workshop
Ocean Leisure are now the UK distributor for Ikelite
UW Workshop with Gill McDonald
Oyster Diving Photo Courses
Frame And Focus On Saba
Swim with Killer Whales/Orcas in Norway
'Capturing Critters in Lembeh' Workshop 2021
Sperm Whales in Dominica with Amanda Cotton
New Products
Aquatica AZ6/7 housing for the Nikon Z6 & Z7
Nauticam Housing NA-A6500 for Sony a6500
Ikelite Anti-Reflection Rings
Seatool announces deep housings for GoPro cameras
Sealux CD-Z7 housing for Nikon Z7
Nauticam NA-GFX50S Housing for Fujifilm GFX 50S Camera
Ikelite housing for Nikon COOLPIX A1000 cameras
Final update - new Retra Flash
ONE 160x digital strobe
HPRC #2500 case with cubed foam
Hire the Canon WP-DC53 for PowerShot G1 X Mark II
Ikelite Sony Cyber-shot RX100 VII Housing Compatibility Update
Gates RPT7 external monitor
10Bar HS-DC-Cn-EOS M
Pelican, TrekPak and Pick N Pluck
Ikelite WD-4 Wide Angle Conversion Dome
Sea Frogs SF-iP8 (for iPhone 8/7/7S/6/6S)
INON 45° Viewfinder Unit II for X-2
"A Guide to the Sea Slugs of the Maputaland Coast"
BLACKWATER Creatures
Competitions
Dive into the Pink by Allison Vitsky Sallmon
Product reviews
Canon EOS R by the Backscatter Team
S-Turtle Smart TTL trigger by Phil Rudin
Panasonic S1 and S1R by the Backscatter Team
Techniques
Blackwater for beginners by Phil Rudin
Locations
Mar d'Amunt by Ferran Sánchez
West Papua Paradise by Anita Verde
Parting Shots
by Augusto Salgado and Dave Weeks
You're not logged in! Just click the link below to login or to sign up for your free UwP magazine.
Please support our advertisers to keep UwP free.