Contributors
The response to UwP has been nothing short of fantastic and we are looking for interesting, well illustrated articles about underwater photography (funnily enough!)
We're looking for work from existing names but would also like to discover some of the new talent out there and that could be you!
The type of articles we're looking for fall into five main categories:
Uw photo techniques - Balanced light, composition, wreck photography etc.
Locations - Photo friendly dive sites, countries or liveaboards.
Subjects - Anything from whale sharks to nudibranchs in full detail.
Equipment reviews - Detailed appraisals of the latest equipment.
Personalities - Interviews with leading underwater photographers.
If you have an idea for an article, contact me first before putting pen to paper.
My email is peter@uwpmag.com
How to submit articles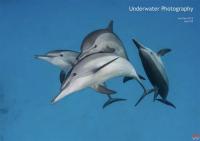 To keep UwP simple and financially viable to produce we can only accept submissions by email and they need to be done in the following way:
Text - Must be saved as a TEXT file and attached to the email.
Images - Must also be 'attached' to the email and they need to be: Resolution - 150dpi. Size - Maximum length 20cm i.e. horizontal pictures would be 20 cm wide and verticals would be 20cm. File type - Save your image as a JPG file and set the compression to 'Medium' quality This should result in images of about 120k which can be transmitted quickly. If we want larger sizes we will contact you.
Captions - Each and every image MUST have full photographic details including camera, housing, lens, lighting, film, aperture, shutter speed and exposure mode. These must also be saved as a TEXT file and attached to the email.