Underwater Photography Magazine
Every issue of Underwater Photography Magazine (UwP) is packed with all the latest underwater photo equipment news, reviews, dive site reports, personality profiles, photo portfolios, top tips for better pictures, making it the essential read for all active underwater photographers, everywhere.
Uwp is published every two months by PR Productions and the great thing is that it's free for you to download, save, and enjoy whenever you want!
What's in our latest issue, UwP108?
You're not logged in! Just click the link below to login or to sign up for your free UwP magazine.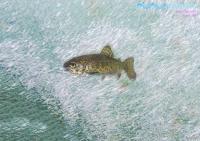 UwP108 May/Jun 2019
81 pages.
Editorial
Collaborating
Photo trips
Pool images
News Travel & Events
Seal And Lagoon Tour
Join Marty Snyderman at Bunaken Oasis
Nudibranchs from Crystal Blue Dive Resort
San Diego UnderSea Film Exhibition 2019
Tiger Beach, Bahamas Shark Trip
Manta Fest 2019
White Sandy Beach Resort, Lembeh
The Orcas Have Arrived!
New Products
Ikelite Fujifilm X-T3 housing
NA-BMPCCII for Blackmagic Pocket Cinema Camera 4K
INON Straight Viewfinder Unit II
DivePad - Universal Housing for Tablets
Deeptrekker DTG3 Underwater ROV
Nauticam NA-S1R housing for Panasonic S1 & S1R
Isotta housing for Nikon Z series
Two new LeakInsure sachets
Fantasea Sony FA6400
Aquatica 5HD monitor
Backscatter M52 Wide Angle Air Lens
Ikelite 200DL Underwater Housing for Canon EOS RP
Hugyfot Vision Sony RX100 VI
Nautieye lights
Reef Fishes of the Coral Triangle
Urban salmon
Competitions
International Indoor Meeting of Underwater Photography by CMAS
Product reviews
Nauticam NA-BMPCC11 by Vance Burberry
Ikelite Sony A6400 by Phil Rudin
Nikon Z7 for underwater by The Backscatter team
Scubalamp MS20 by Phil Rudin
Marine life
Breaching sunfish by Lee Black & Natasha Phillips
Blanket octopus by Mike Bartick
Vancouver salmon by Louis Otis & Fernando Lessa
Locations
Molnar Janos Cave by Adam Kellerman & Cezary "Czaro" Abramowski
French Polynesia Pt1 by Jean Michel Machefert
Parting Shots
by Doug Wakeman,
Nicholas Kouvaras,
Augusto Salgado and
Stamatis Skordas
You're not logged in! Just click the link below to login or to sign up for your free UwP magazine.