Underwater Photography Magazine
Every issue of Underwater Photography Magazine (UwP) is packed with all the latest underwater photo equipment news, reviews, dive site reports, personality profiles, photo portfolios, top tips for better pictures, making it the essential read for all active underwater photographers, everywhere.
Uwp is published every two months by PR Productions and the great thing is that it's free for you to download, save, and enjoy whenever you want!
What's in our latest issue, UwP104?
You're not logged in! Just click the link below to login or to sign up for your free UwP magazine.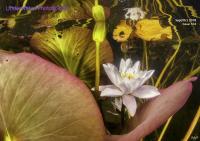 UwP104 Sept/Oct 2018
67 pages.
Editorial
Teamwork in competitions
SeaShepherd lead weights
News, Travel & Events
Spurdog encounters, Scotland
American Crocodiles, Mexico August 2019
Asia Pacific tUW Photo Challenge
Asian Geographic Magazines
True Lagoon Feb 2-16 2019
Bluewater Photo SoCal Shootout
UK underwater courses with Mario Vitalini
Salmon Sharks in Alaska
World Shootout 2019
New Basking Shark Boat
Sailfish Hunting Sardine Bait Balls, Mexico
Sea Of Cortez - Backpacker Style Adventure
Blue Elements Imaging
Private Underwater Photography Lessons with Richard Carey
New Products
Nauticam NA-RX100VI for Sony RX100 MKVI
GoPro Fusion
Sea & Sea MDX-α7III
DC1 6 Inch Dome for Olympus TG-5, TG-4, TG-3
Ikelite High Sensitivity Optical Slave for Remote Triggering
Gates POV cam
Aditech Underwater Robot CCROV
CineBags CB-25B Revolution Backpack
Fantasea-AOI UWL-400Q
Sea Shepherd dive weights direct from Operation Milagro
RC1 Olympus & Panasonic TTL Receiver for DS Strobes
Ikelite housing for Sony Cyber-shot RX100 VI
Genuine Ultralight parts
SEACAM Panasonic GH 5
Garmin VIRB 360
Yamaha RDS250 Seascooter
Dive Equipment Insurance
Competitions
2018 Digital Shootout by Robin Dodd
2018 Monterey Shootout
Equipment reviews
Sony Alpha A7MKIII & Nauticam NA-A7III by Phil Rudin
Backscatter M52 Wide Lens by Jim Decker
RGBlue video lights by Phil Rudin
Marine Life
Locations
Diving the Farnes by Jean Michel Machefert
Parting Shot
You're not logged in! Just click the link below to login or to sign up for your free UwP magazine.