Underwater Photography Magazine
Every issue of Underwater Photography Magazine (UwP) is packed with all the latest underwater photo equipment news, reviews, dive site reports, personality profiles, photo portfolios, top tips for better pictures, making it the essential read for all active underwater photographers, everywhere.
Uwp is published every two months by PR Productions and the great thing is that it's free for you to download, save, and enjoy whenever you want!
What's in our latest issue, UwP103?
You're not logged in! Just click the link below to login or to sign up for your free UwP magazine.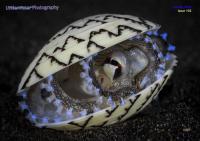 UwP103 Jul/Aug 2018
69 pages.
Editorial;
News Travel & Events
Tiger Beach, Bahamas Shark Trips
Sharks 4 kids
Underwater Photography courses with Barry Neal
Pelagic Fleet
Reef Check Malaysia releases 2017 survey report
Reef Photo and Video Lembeh Workshop
Saeed Rashid workshop
Shark Quest with Mario Vitalini
2018 National Geographic Travel Photographer of the Year
Sea Shepherd Operation Sola Stella
British & Irish Underwater Photography Competition 2018
2018 Anilao Shootout
Sea Shepherd Operation Jairo
Monterey Shootout
New Products
Panasonic Lumix FT7
Nauticam NA-AU-EVA1 housing for Panasonic AU-EVA1
Geneinno Titan Underwater Drone
200DL Ikelite Housing for Canon EOS 7D DSLR
Fantasea and AOI UWL-400F wide angle lens
INON underwater tripod system
Hugyfot Dynamic Neutral Arm System
Sealux HDFS7II housing for the Sony PXW-FS7MK2
Ikelite 200DLM/A TTL Housing for Canon EOS M50, Kiss M
Seacam compact Sony A7 II R/S
Gopole Triad Grip Gopro Tray
Valstech V Series for iPhone X
Front lens replacement for Nikon R-UW AF 13mm Fisheye
Aquatica housing for Sony A7RIII & A7ll1 coming soon
Mangrove Videocompact VC-3L4
Subal AX1/Z150-4K
Nauticam DSMC2 Redtouch 4.7 Monitor Back
Frogfish Photography become Paralenz Ambassadors
Navatics MITO underwater drone
RGBlue System03 Twin Light 2600lm underwater video light
Bigblue Vl7200p Tri-Color Video Light
Zen Underwater Tripod Plate
Reviews
Sealife DC2000 by Carey Rose
UWCamerastore Dual Snoot by Dan Bolt
Sony A7R III and Ikelite by Phil Rudin
Nauticam WACP on Sony by Todd Winner
Competitions
The Shootout by Adam Hanlon
Marine Life
Manta Rays by Attila Kaszo
Locations
Islands of Fire by PJ Kotzé
Yap and Palau by Jack Connick
Parting Shot by Peter Rowlands
You're not logged in! Just click the link below to login or to sign up for your free UwP magazine.